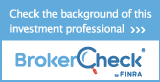 Discover The Pinnacle Financial Group Difference
WE STRIVE TO PROVIDE YOU WITH A FRAMEWORK FOR SUCCESS—INCLUDING THE ONGOING SERVICE, SUPPORT AND TOOLS YOU NEED TO MAKE INFORMED DECISIONS ABOUT YOUR FINANCIAL FUTURE.
Our clients rely on The Pinnacle Financial Group to "actively listen" to them regarding their income objectives, risk tolerance, and goals for their investments. We will design a model that allows us to implement objective strategies and a plan aligned with your financial aspirations. We are client centric. Our goals come to fruition as we help you attain yours.
Here at The Pinnacle Financial Group, we believe that as we operate with your best interest as our paramount focus, we will create the foundation of trust necessary to build a long-term relationship with you. We hope that you will come to rely on us to help simplify the demands of managing your financial life while we work together to pursue your financial goals.
Our clients rely on The Pinnacle Financial Group because we devise a custom plan based on their needs and help them implement objective strategies in line with their goals.
Everyone deserves a wealth management firm that puts their needs first.
WE DEVELOP CUSTOM STRATEGIES FOR YOUR FINANCIAL LEGACY.
We take a team approach in providing comprehensive retirement planning, estate planning, investment strategies, insurance solutions and experienced financial guidance.
We are committed to helping you distribute your wealth and build your legacy by listening to you, responding to your needs, communicating opportunities and establishing a relationship based on mutual understanding and trust.
If you want to work with advisors who place a strong emphasis on trust, full transparency and keep you up to date on progress toward your goals, The Pinnacle Financial Group is for you.
WE UNDERSTAND THE CHALLENGES SMALL BUSINESS OWNERS AND ENTREPRENEURS FACE.
Joe Esposito, is a Wealth Management Advisor and LPL Financial Branch Manager. He grew up in a family-owned and operated business. He understands the hard work that goes into maintaining and growing a business.
As a business owner and former CFO of his family's successful food distribution company, Joe brings a working knowledge of the many challenges and triumphs associated with business ownership. He and his partners are qualified to help businesses of all sizes to develop strategies and benefits programs tailored to their needs.
As you say to yourself, I want to work with a firm that understands the challenges I face as a business owner in today's uncertain economic environment, rest assured, The Pinnacle Financial Group understands your needs.
Discover Why Our Independence Is Your Advantage
As independent advisors, we focus solely on serving your needs and acting in your best interest at all times. This provides you with the confidence you seek to pursue financial success on your terms.
As an independent firm we have no cross-sell quotas. We spend our time developing customized solutions for the unique challenges you face.
Our independence is supported by  LPL Financial, the nation's largest independent broker/dealer.* The firm provides a comprehensive array of tools and resources to independent financial advisors to enable them to provide objective financial guidance to their clients. LPL Financial has no proprietary products.
* As reported by Financial Planning magazine, June 1996–2017, based on total revenue.
About The Pinnacle Financial Group
At The Pinnacle Financial Group our clients have very diverse backgrounds. They are from all walks of life, from tradesmen to small business owners, professionals and retirees. We also enjoy a large clientele of teachers, correction officers and police officers—located in Long Island and the greater New York metropolitan area—who have worked hard for decades to provide for their loved ones. Our clients rely on us to help manage, pursue, and most importantly, preserve their assets.
We look forward to an opportunity to help you simplify the demands of managing your financial life, enabling you to devote more time to your business, your personal endeavors and your family. By incorporating retirement and estate planning, tax strategies, and risk management, we can address every aspect of your financial future.
To learn more about how The Pinnacle Financial Group can help you pursue your goals for preservation and growth in today's volatile market environment.
INVESTMENT MANAGEMENT
Our team brings deep insight to the asset allocation process. Our experience in developing tailored asset allocation strategies for our clients is supported by access to industry-leading research and asset allocation modeling tools.
Retirement Planning
Estate Planning
Benefits Consulting
RETIREMENT PLANNING
Our experienced advisors will help you work toward your retirement income needs and seek to maintain the lifestyle you have worked so hard for many years to achieve. We can create a retirement income distribution strategy designed with the goal to adjust for inflation and market fluctuations to help you enjoy your retirement years.
Investment Management
Personal Financial Planning
Insurance
Our Guiding Principles
At The Pinnacle Financial Group, how we conduct business is as important to us as it is to you. As  independent advisors we choose to operate in an environment where we enjoy the freedom to operate with your best interests in mind, ensuring our advice, recommendations and strategies are fully aligned with your goals and objectives.
The following core principles dictate how we conduct business every day.
We focus on your best interests at all times.
We empower you to make well-informed decisions about your financial future.
We develop personalized strategies designed with the goal to help protect your assets for retirement.
We guide you in transferring your wealth to loved ones or meaningful charities in the most tax-efficient manner.
We are committed to continuing our education, tracking market trends and remaining at the forefront of industry innovation and developments for the benefit of our clients.
Our Wealth Planning Process
At The Pinnacle Financial Group we have developed a personalized wealth planning process to help you live the life you envision in retirement and pass on your legacy to future generations.
We begin by taking time to understand you, your values, investment history, and your risk tolerance. Then we create a blueprint of your current financial situation and offer a wide range of strategies that seek to maximize gains in rising markets and minimize losses in market downturns. Once you fully understand and are satisfied with the strategies we recommend, we take great care to implement your plan. We also work in close communication with you to review and monitor your plan over time to ensure your needs are being addressed.
OUR FIVE-STEP PROCESS GUIDES YOU ALONG THE PATH TOWARD FINANCIAL INDEPENDENCE, ENSURING YOU CAN PURSUE YOUR GOALS WITH CONFIDENCE.
DISCOVERY
We take the time to understand your financial objectives. Gaining a firm understanding of your current situation and future goals is important to the overall success of the financial strategy we develop. We listen carefully to identify your objectives, determine your risk tolerance and begin to identify the proper path for your unique circumstances.
INFORMATION GATHERING
We gather all of your financial information to view your full financial picture. We share our findings with you and recommend strategies that are aligned with your vision for the future.
STRATEGY DEVELOPMENT
We develop comprehensive strategies. After we analyze and assess your current financial situation, we educate you on the marketplace and potential strategies that can help you work toward seeking your objectives.
IMPLEMENTATION
We implement thoughtful and creative strategies. Once you are satisfied with the path we recommend, we implement custom  strategies tailored to your objectives. We draw from a wide selection of dynamic products and services.
ONGOING SERVICE
We provide timely, ongoing service. We regularly review your portfolio and the progress it is making in order to ensure your financial objectives are being addressed.
About LPL Financial
LPL
Financial is one of the nation's leading financial services companies and a publicly traded company
under ticker symbol LPLA. The firm's mission is rooted in the belief that objective financial guidance
is a fundamental need for everyone. LPL does not offer proprietary investment products or engage
in investment banking activities; this means advisors affiliated with LPL are not pressured or
influenced by LPL to sell its products. Thousands of financial advisors nationwide are able to rely
on the firm's tools and resources to help them provide financial guidance and recommendations to
help meet their clients' needs. For more information about LPL Financial, visit www.lpl.com.
9 South Long Beach Road
Rockville Centre, NY 11570