Financial & InvestmentGuidance for What Really Matters
Financial & InvestmentGuidance for What Really Matters
Learn about The Pinnacle Financial Group Difference as seen in Bloomberg, Businessweek, Fortune & Money Magazine.
Call today.
Our Goal Is to Provide You with a Framework for Success —
Make Informed Decisions about Your Financial Future
Our goal is to build a long term partnership with you. We understand everyone's circumstances and objectives are highly individualized, that is why you need a "personal financial plan." We are not interested in selling you something you do not need and is not in your best interest.
Our clients rely on The Pinnacle Financial Group because we respect their needs and help them implement strategies in line with their goals. We are interested in getting to know you so that we can build a long term relationship dedicated to working toward your financial objectives.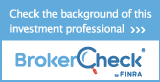 WE DEVELOP CUSTOM STRATEGIES FOR YOUR FINANCIAL LEGACY.
We take a team approach in providing comprehensive retirement planing, estate planning, investment management, insurance solutions, and experienced financial guidance.
We are committed to helping you distribute your wealth and build your legacy by listening to you, responding to your needs, communicating opportunities and establishing a relationship based on mutual understanding and trust.
I want to work with advisors who place a strong emphasis on trust and full transparency, and keep me up to date on progress toward my goals.
WE UNDERSTAND THE CHALLENGES SMALL BUSINESS OWNERS AND ENTREPRENEURS FACE.
Joe Esposito is a Wealth Management Advisor and an LPL Financial Branch Manager. He grew up in a family-owned and operated business. He understands the hard work that goes into maintaining and growing a business.
As a business owner and former CFO of his family's successful food distributorship, Joe enjoys a working knowledge of the many challenges and triumphs associated with business ownership. He and his partners are qualified to help businesses of all sizes develop strategies and benefits programs tailored to their specific needs.
I want to work with a firm that understands the challenges I face as a business owner in today's uncertain economic environment.
9 South Long Beach Road
Rockville Centre, NY 11570