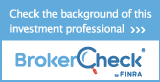 Individualized Estate Planning
The Greatest Gift You Can Give Your Loved Ones
You want to know your loved ones will be financially secure, should anything happen to you. But one of the greatest gifts you can give them is a straightforward and well-conceived estate plan. By planning for the orderly distribution of your estate, you'll eliminate stress and anxiety, freeing your loved ones to celebrate your life and your legacy.
Putting Things in Place Now Will Ease the Burden on Your Loved Ones in the Future
Regardless of how complex your estate may be, providing specific direction to your loved ones will alleviate their need to guess about your intentions. With an effective estate plan, you can guarantee the smooth transfer of real and personal property, investments and business assets.
A wide range of services to help plan and manage your estate
Estate Planning Strategies
There are many ways to pass your net worth on to family members, charitable organizations and others. We'll help you evaluate the different approaches and put together a plan which addresses your personal needs.
The Pinnacle Financial Group and LPL Financial Group do not provide individualized legal advice. Please consult your legal advisor regarding your specific situation.
Trust Management Services
If you've implemented a trust to avoid probate and facilitate the transfer of your estate, you'll need professionals to manage the trust, to ensure its assets are properly managed, and that it is properly administered. We can help.
LPL Financial Representatives offer access to Trust Services through the Private Trust Company N.A., an affiliate of LPL Financial.
Business Succession Planning
You've put your whole life into building your business. You want the confidence of knowing who will take over when you are gone, so that your company can continue to thrive and grow. That requires a solid business succession plan.
Contact The Pinnacle Financial Group
At The Pinnacle Financial Group, we have provided sound risk management advice to individuals and businesses in New York and Connecticut for two decades. We understand the critical role insurance planning plays in securing your financial future and protecting your family. We'll carefully explain your options and the different strategies available to you, so you can make the right decisions for you and your loved ones.
To schedule a consultation, call our offices at 516-763-9700 or complete our contact form.
Own Your Journey
It's Your Journey — we will help you own it.