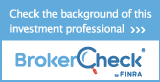 The Benefits of Insurance
Protecting Yourself and Your Loved Ones When the Unexpected Happens
Risk is a necessary part of life—it is often the greatest risks that reap the greatest rewards. However, unmanaged risk is just a bad idea. It is smart to protect your future estate with sufficient assets should you suffer a serious or catastrophic injury which prevents you from being gainfully employed. A sound insurance plan is designed to help you manage risks that are unexpected and expected. Solutions that address the burden loved ones have with long term care or a sudden lost income.
At The Pinnacle Financial Group, we take a comprehensive approach to insurance planning and risk management. Our experienced team will take a close look at your current financial situation, evaluate existing insurance policies and solutions, and make sound recommendations to address and resolve any unacceptable risks.
Life Insurance
Your salary is one of the greatest assets you can provide to your family (take a look at the chart below to see the present value of your income, based on your current pay rate and time to retirement). The most cost-effective way to protect your future earning power—and your family—in the event of your untimely death? Life insurance.
Of course, there are a wide variety of insurance solutions available to you. We will demystify the many options, helping you understand the advantages and disadvantages of each. We will help you understand the benefits of a balanced approach between term and permanent life insurance products, an approach that allows you to maximize your coverage while keeping your premiums affordable.
Disability Insurance
If you think that a serious injury is something that only happens to someone else, think again. According to the Bureau of Labor Statistics, more than 25% of Americans currently in their 20s will become disabled during their working lives. You may be able to seek workers' compensation benefits, if the injury occurred at work. That can be an arduous process and you might be able to obtain Social Security benefits, but you have to be off work for at least a year before you qualify for those payments.
The most effective way to ensure you have a steady income stream in the event of an unforeseen injury or illness is through private disability insurance. We'll look at both short-term and long-term disability coverage and help you put together a package that offers the security you need.
Planning for
Long-Term Care
It is a highly documented fact that the majority of Americans will require some type of long-term care as they age. In fact, according to a recent study, nearly 60% of men aged 65 or older will need long-term care in their lives. The number is even higher for women—79% will likely require assisted living or nursing home care. That study also put the median cost of assisted living at just under $50,000 per year, with private nursing home care estimated at more than $90,000 annually. If you do not plan accordingly and properly manage your risks, the nest egg you have worked so hard to build may quickly disappear.
Evaluating Long Term Care Solutions
If you're hoping Medicare will help defray the costs, think again. As a general rule, private medical insurance policies and Medicare supplemental plans don't cover maintenance care and Medicare does not provide any long-term care coverage.
At The Pinnacle Financial Group, we can help you evaluate the different approaches to manage the risk you or a loved one will need long-term care. We will help you understand the advantages and disadvantages of the different options including: standalone long-term care policies, riders to or provisions in life insurance policies, the use of annuities and combination with disability policies.
Contact The Pinnacle Financial Group
At The Pinnacle Financial Group, we have provided sound risk management advice to individuals and businesses in New York and Connecticut for two decades. We understand the critical role insurance planning plays in securing your financial future and protecting your family. We will carefully explain your options and the different strategies available to you so you can make the right decisions for you and your loved ones.
To schedule a free initial consultation, call our offices at 516-763-9700 or complete our contact form.
Please keep in mind that insurance companies alone determine insurability and some people may be deemed uninsurable because of health reasons, occupation, and lifestyle choices. Guarantees are based on the claims paying ability of the issuing company.
Own Your Journey
It's Your Journey — we will help you own it.